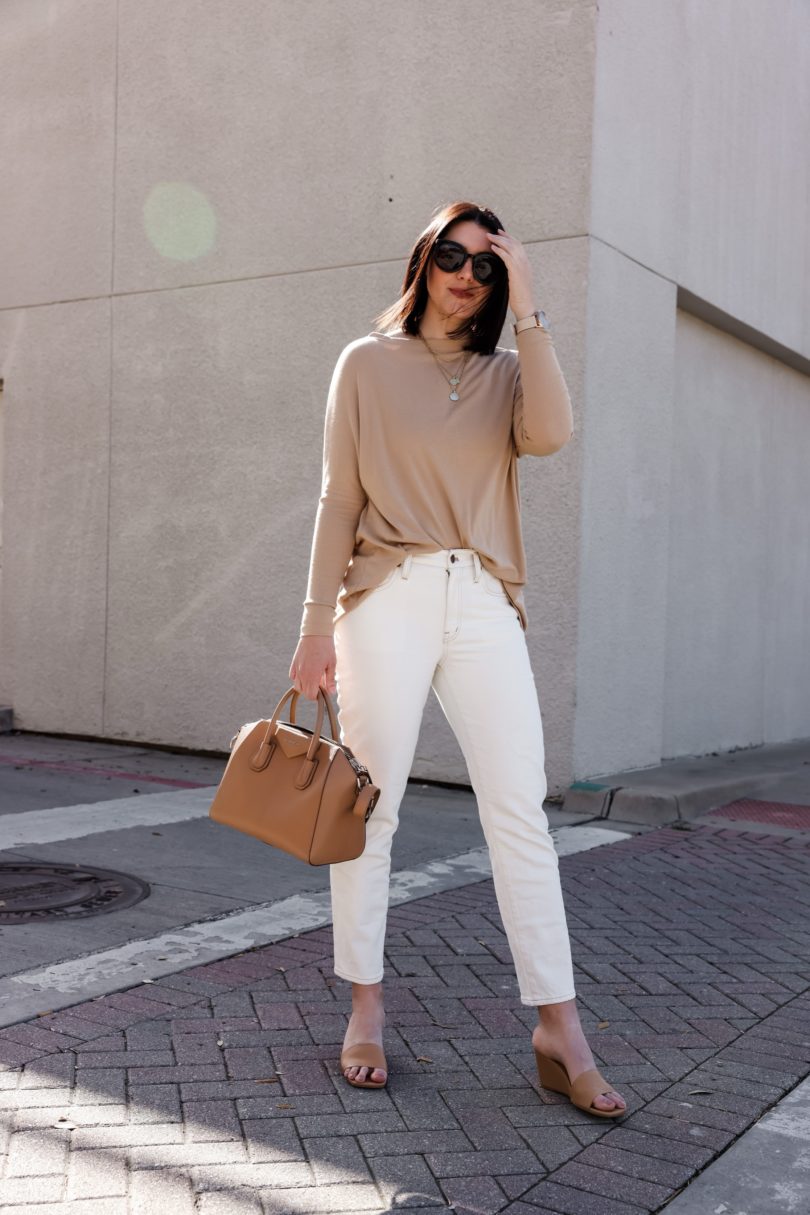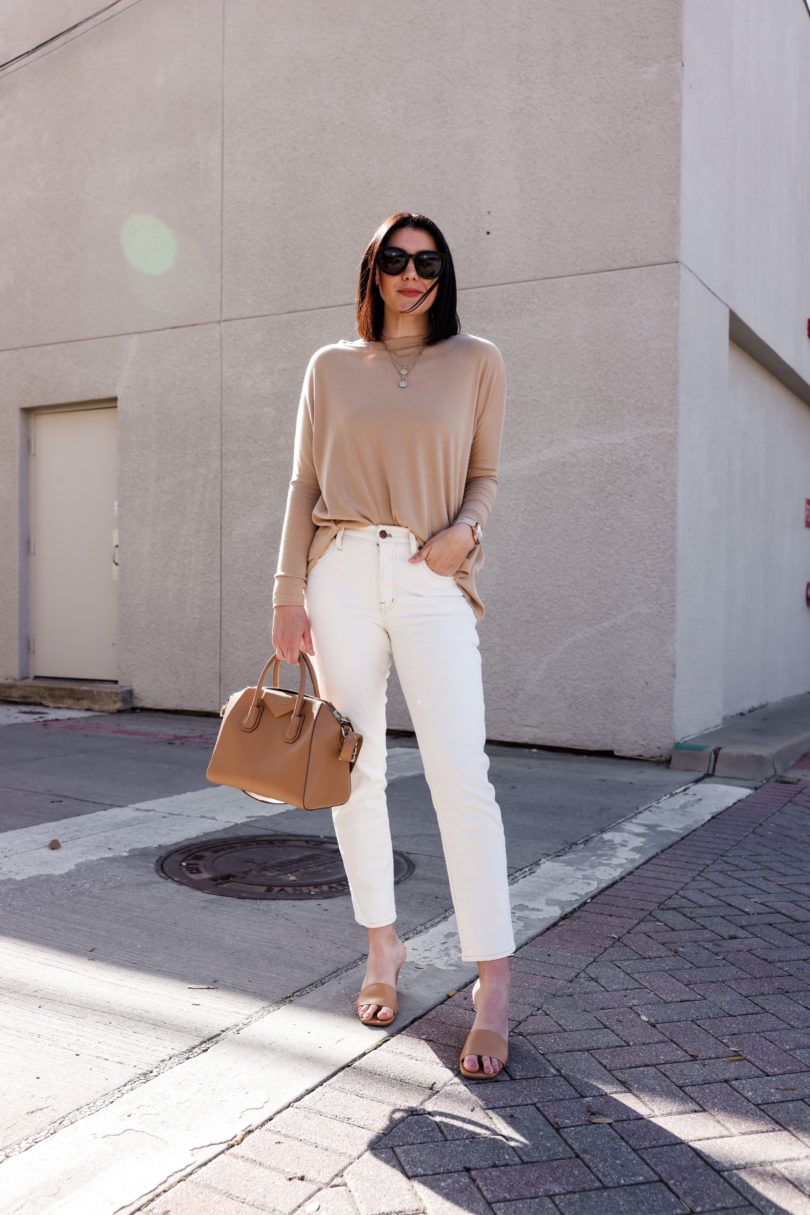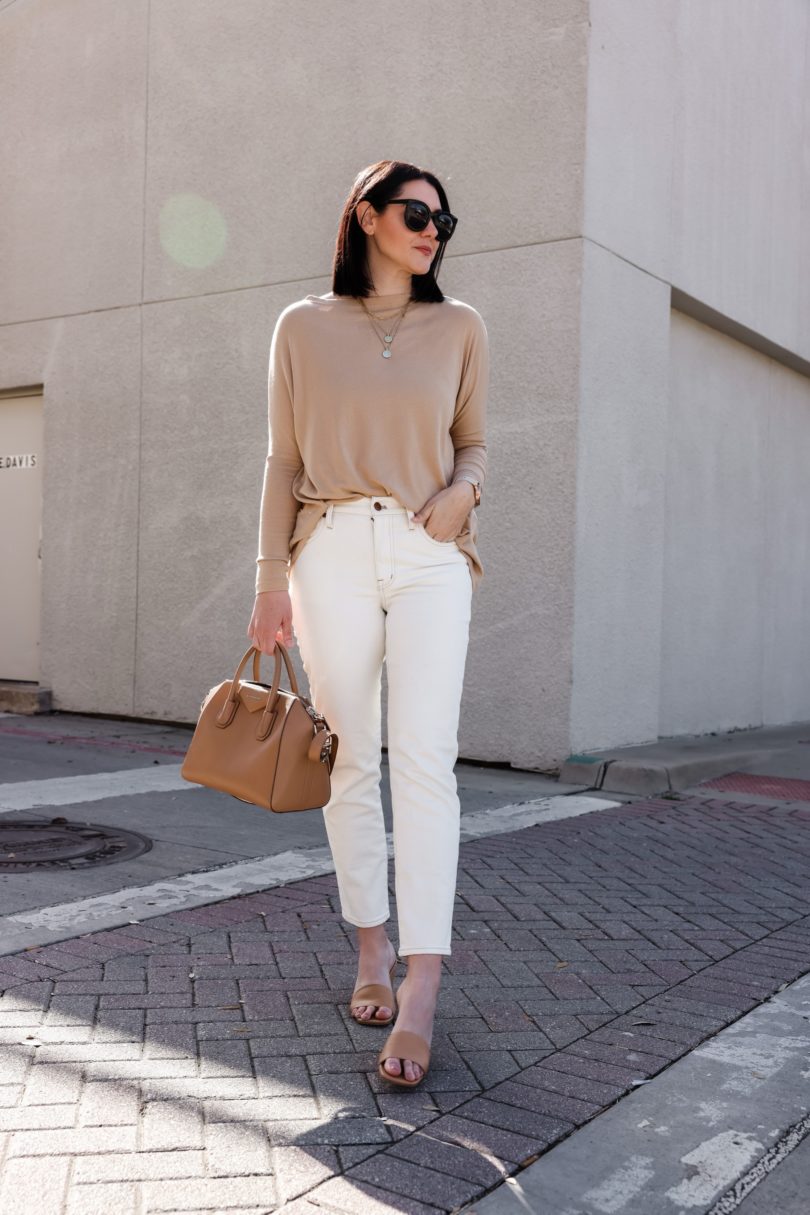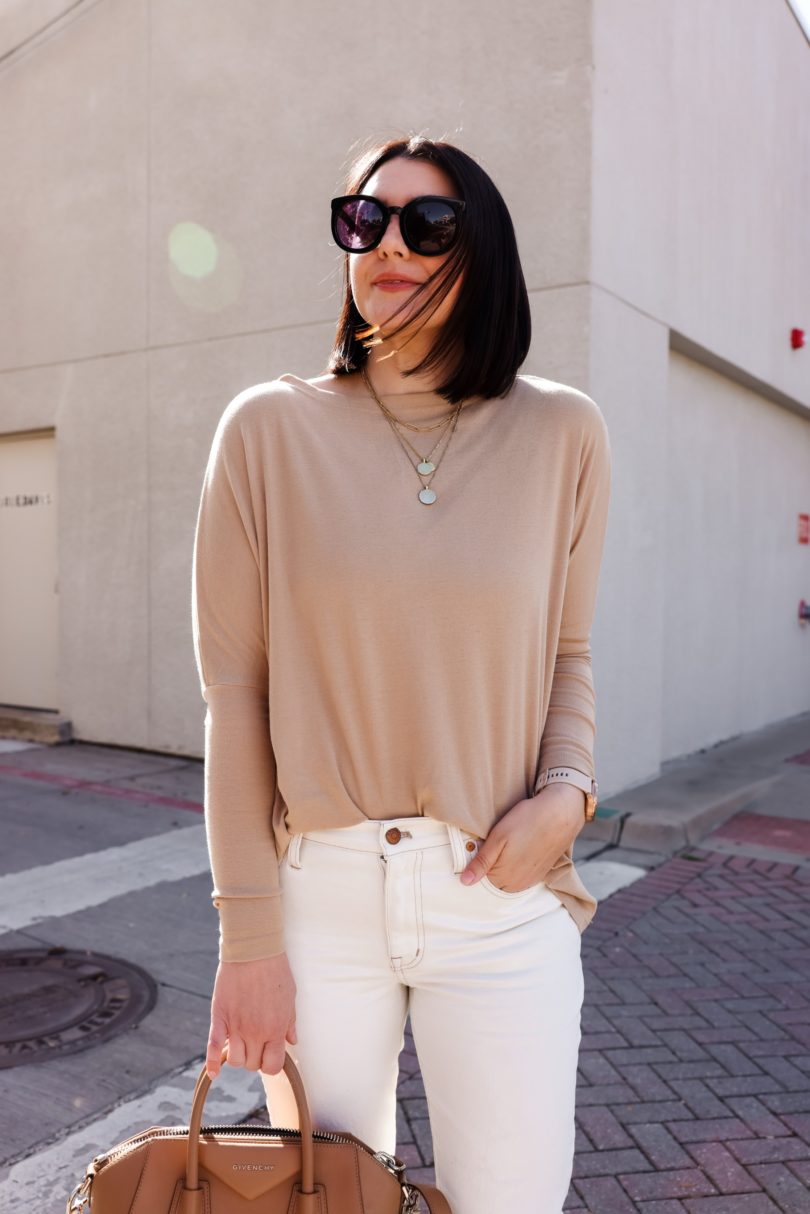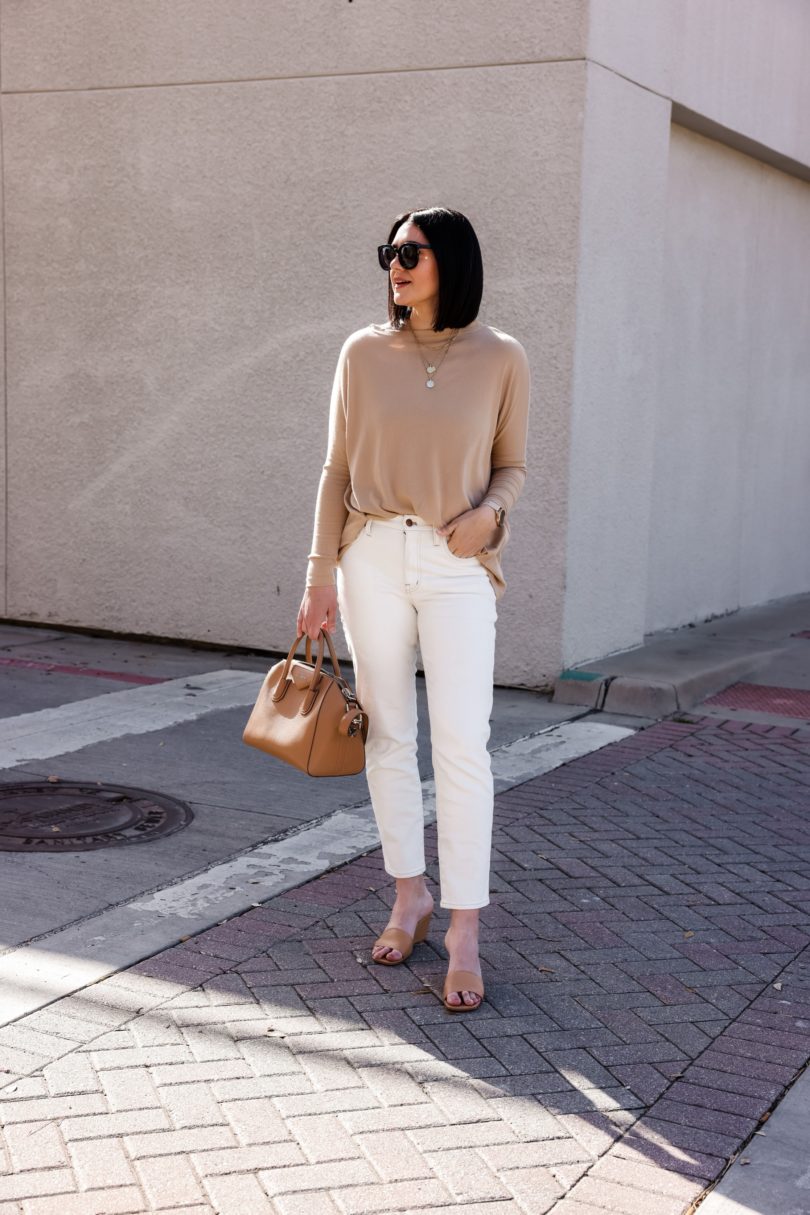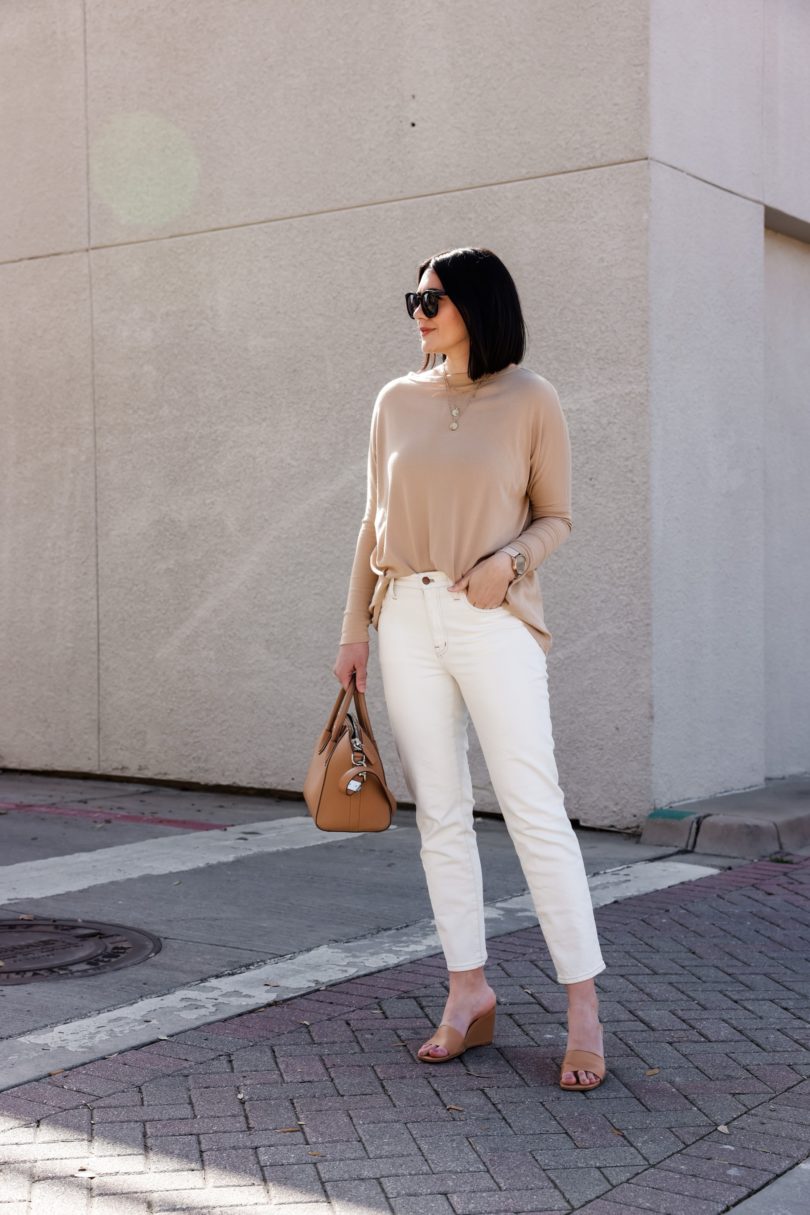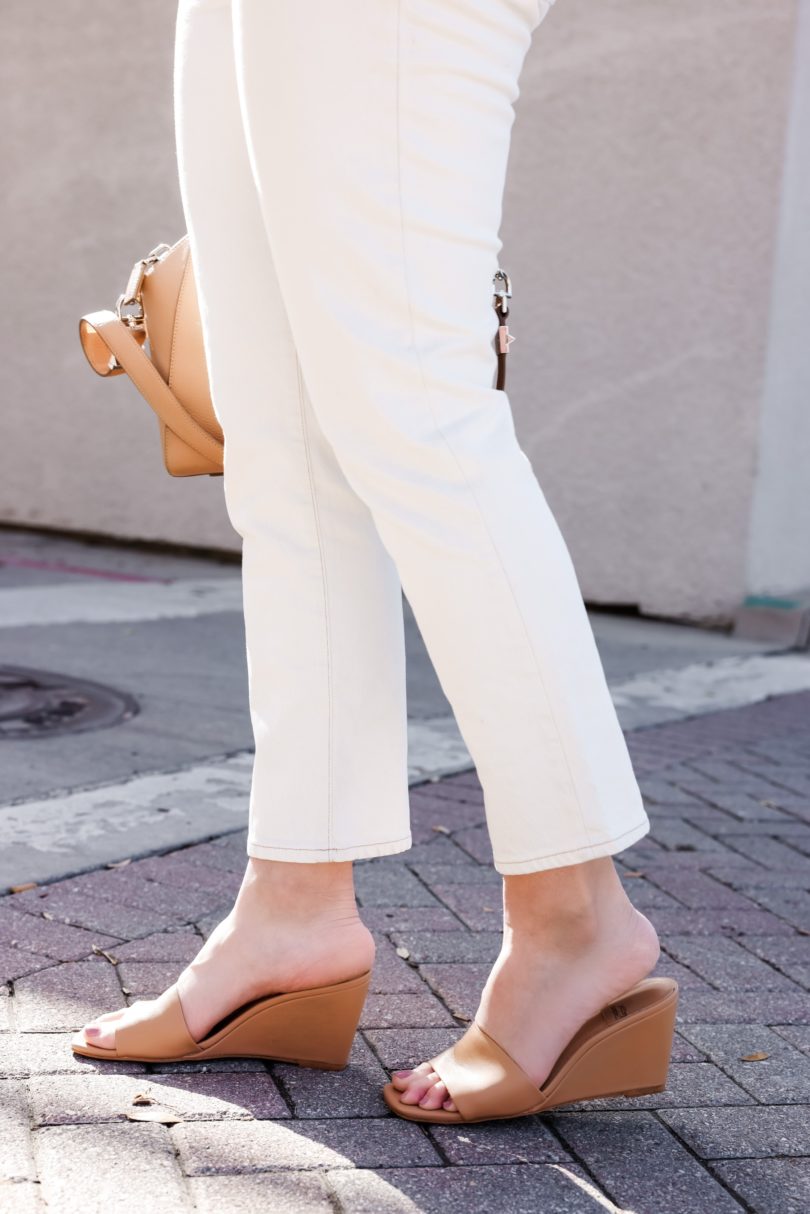 I try to find the best of the best on Amazon, which is an art that I am finding. In fact, I'm getting pretty good at deleting the nasty stuff online so I don't have to waste time getting it in the mail and going through the 5 stages of pain. There are a few clues I've learned of items that won't be the same fabric (product photo is linen vs description is polyester) or will fit weird (reviews never lie) or let's be honest: the product just looks bleak as the hell (why does it still intrigue me? the heart wants what the heart wants).) But this robe is the chosen one, one that I will bless his name forever. It's soft, the *perfect* camel color, and just the right robe length: not too long and not too drapey. I read the reviews and rolled the dice and ordeRed a size smaller for a petite and it's the perfect fit. Look no further for the perfect spring tunic.
Buy the tunic here.
This pair of White Jeans is very White. More like an off-White which I like a lot better, I've decided. They feel more casual, or maybe it's the vintage cut of the jean. Either way, I really like this pair of Jeans. I bought them last year… but I don't remember when. 2020 was a blur. The good news is that they are still in stock and are a year-round classic. These are the 29, but right now they are a little loose on me. They are definitely true to size!
Find them here.
One last thing before you go: can we talk about the fact that I'm wearing heels? I feel dirty, yall. HAHAHA. I mean it's a small heel, but still. I feel like I'm getting away with it… and I like it. Are the heels back? Determined. But I really like this pair from Jeffrey Campbell. I can say that we are going to be friends. Find them here.