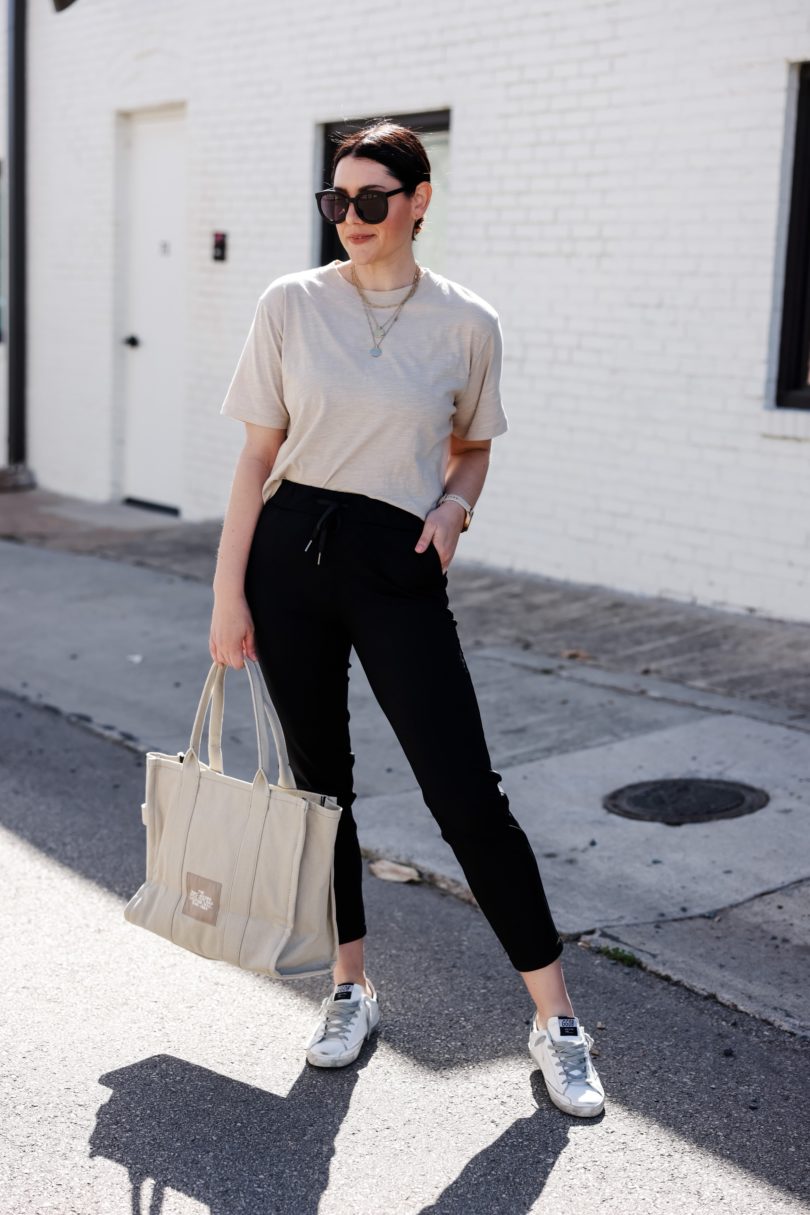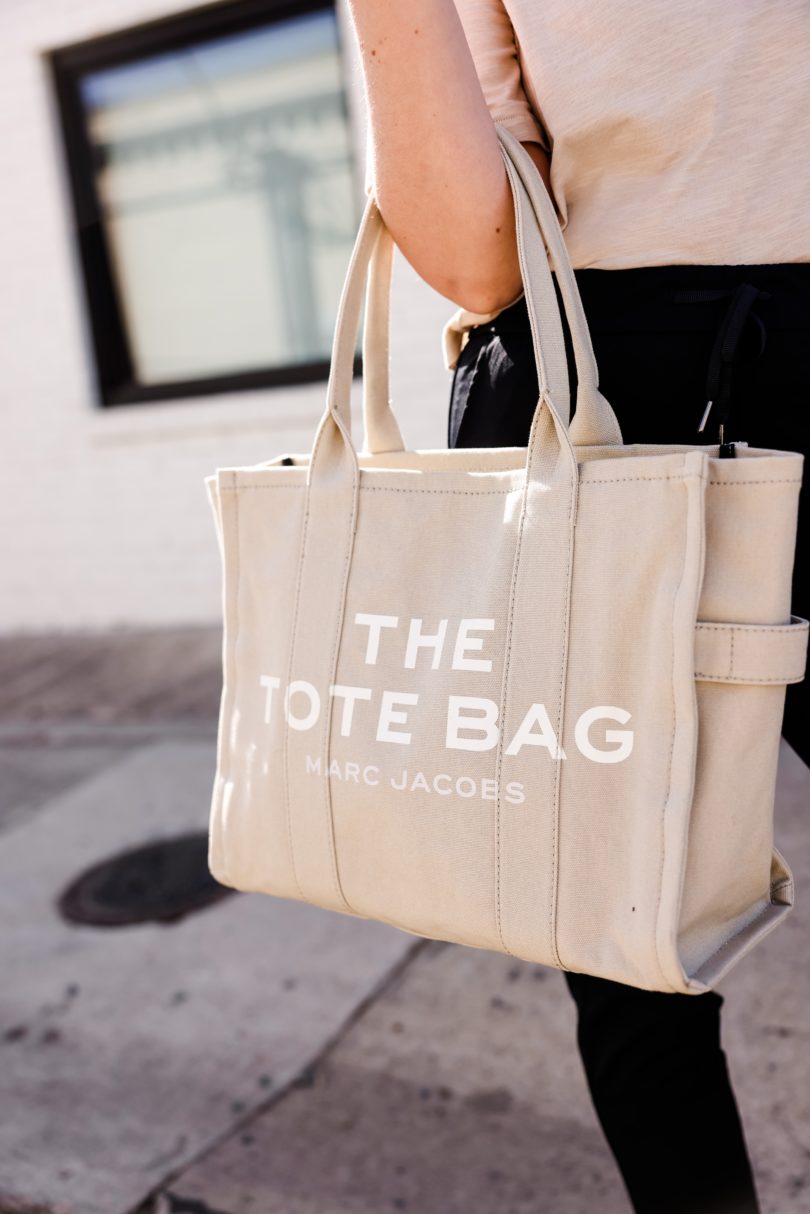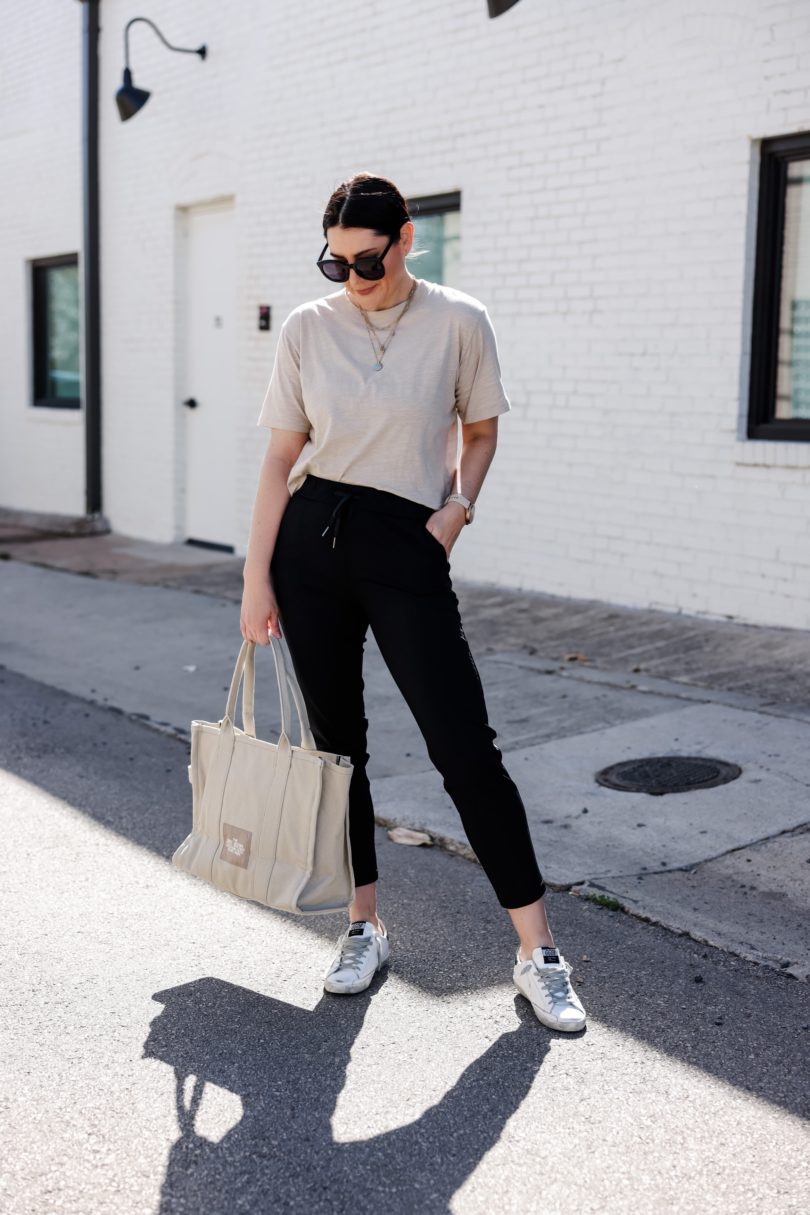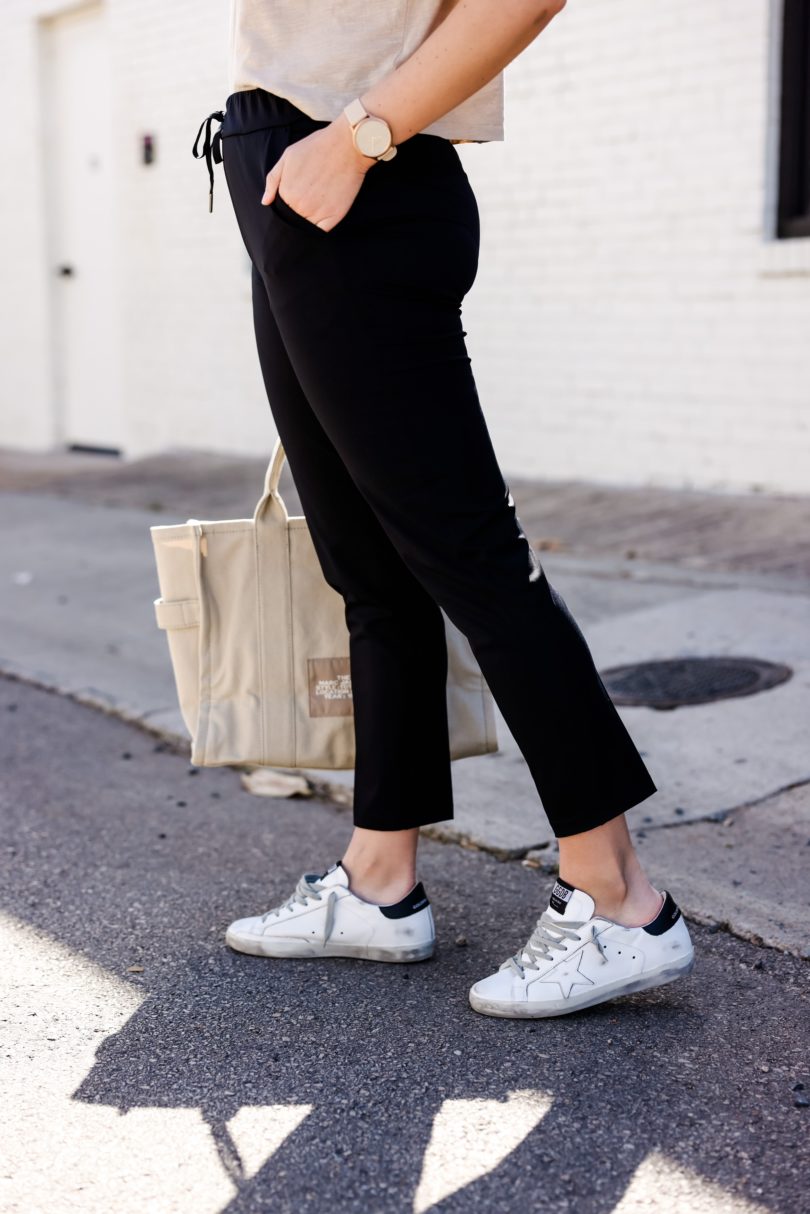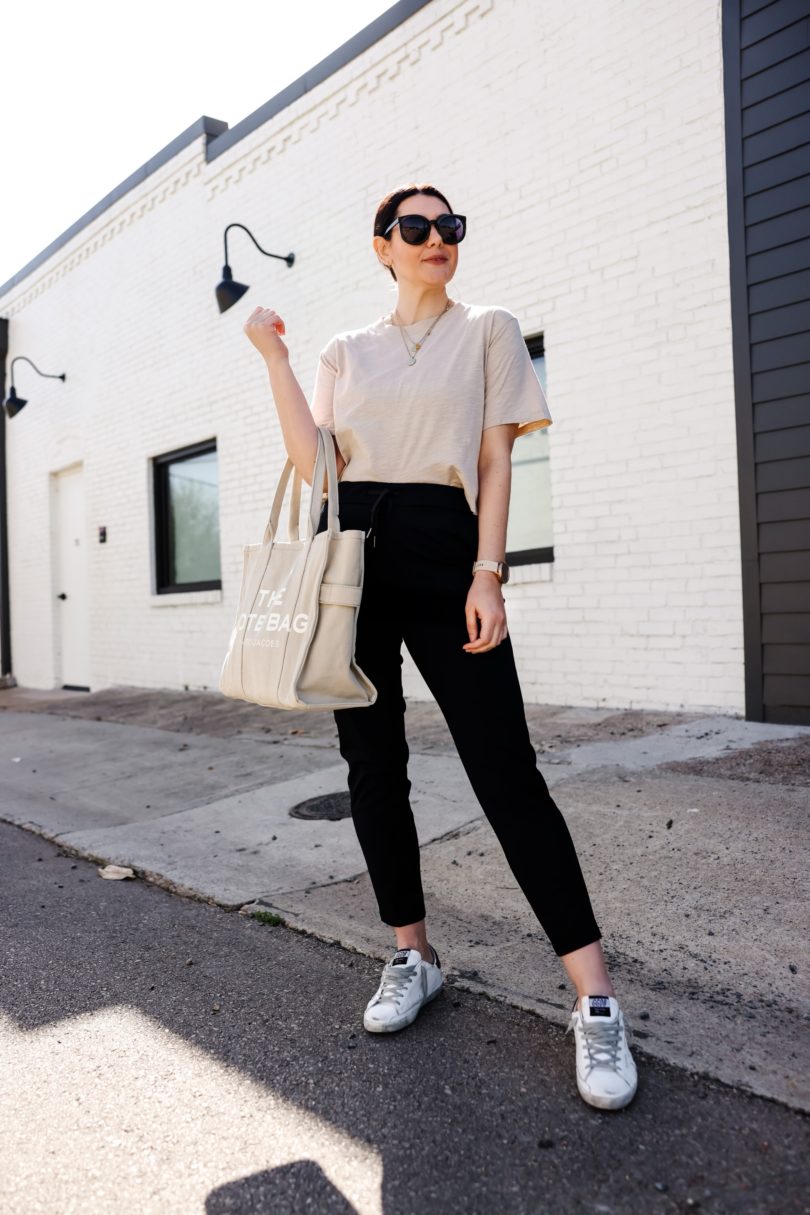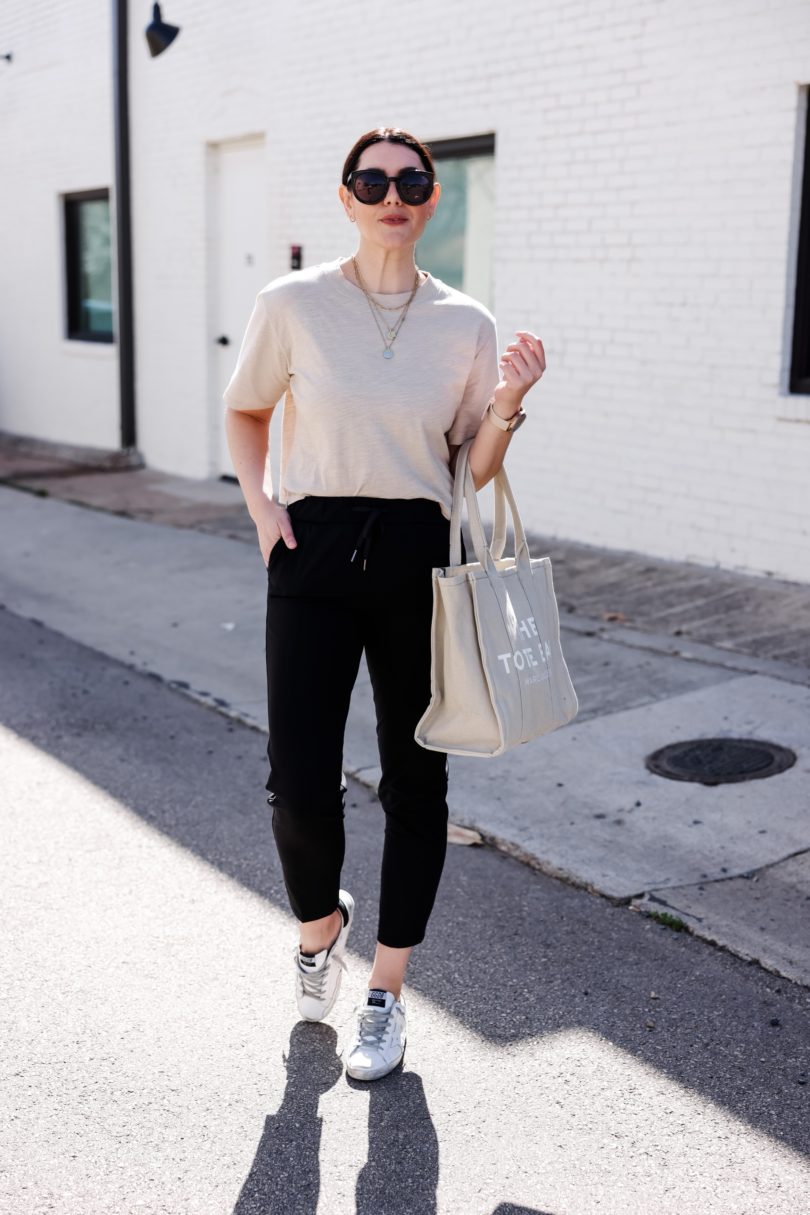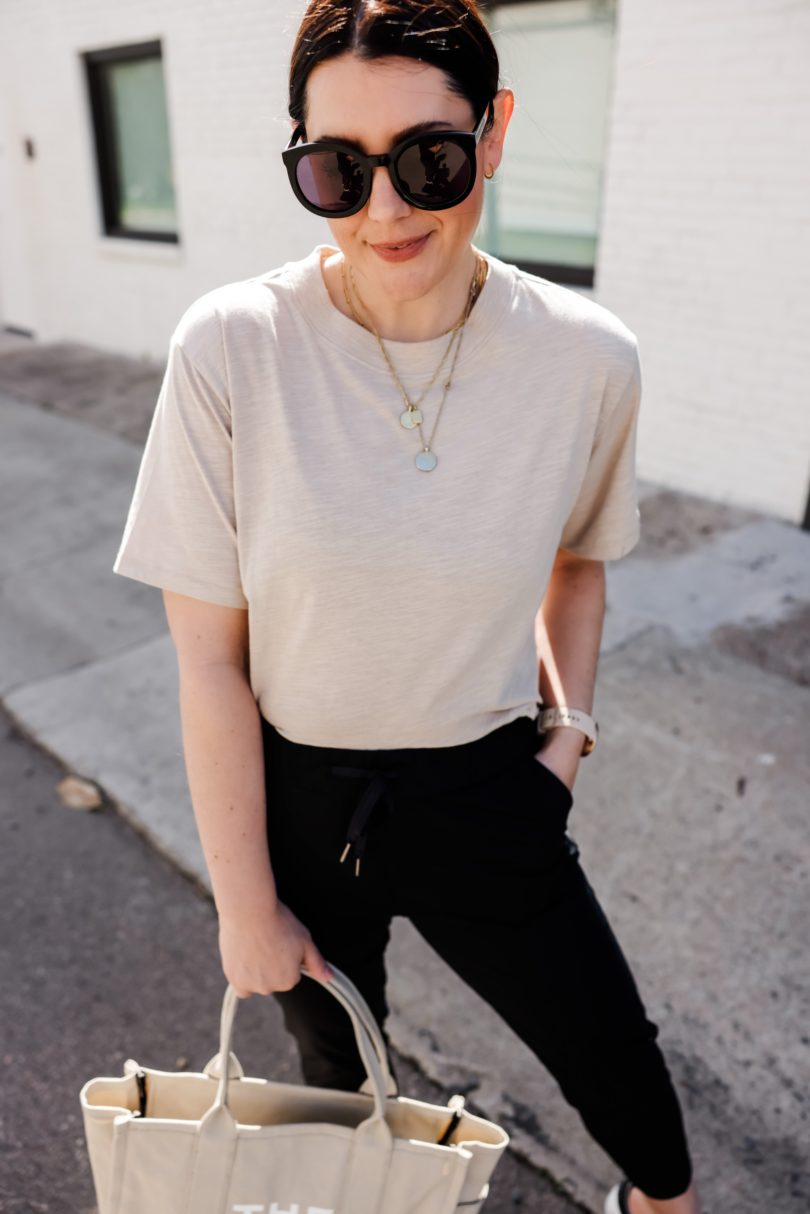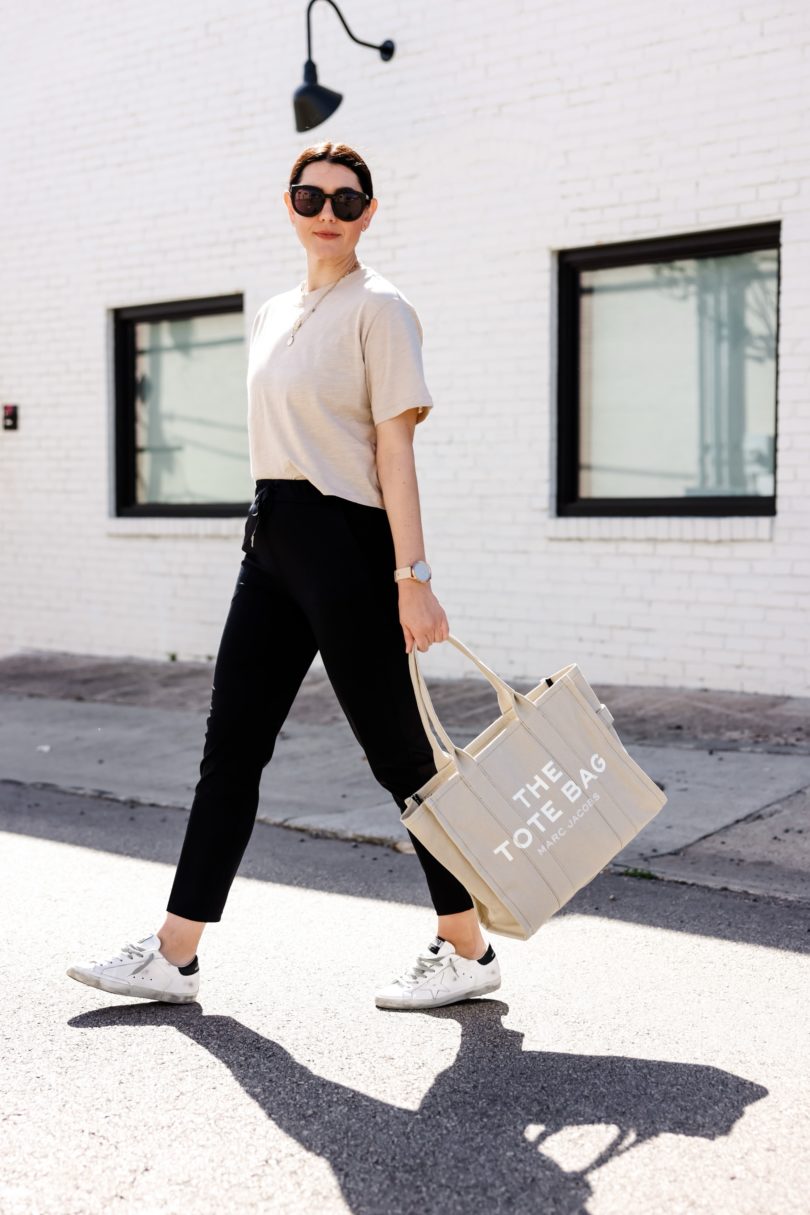 If I'm running errands, I'll be in Joggers. I don't make the rules, I play–Well, actually yes, I made up that rule.Of course, it's not a "rule" but more of a habit that I've noticed. I love Joggers; I love the fit, the Pockets, and how they fall somewhere between actual PANTS and yoga leggings. I've been trying to find a "travel pant" or something with a straighter leg but still A Jogger. Specific, I know. Lo and behold, I found it on… Amazon. Of course I did. I swear I could just type in a random string of words and an actual product you can buy would fill the page.
This pair of PANTS is the same stretchy/bounce fabric that feels part yoga PANTS, part Jogger. The fabric closely resembles Dragonfit PANTS but with a straight leg instead of a tapeRed leg. They're slim-fitting but not skinny, and pair with a simple T-shirt without looking like you just stepped out of the gym. I find them so chic and yet they are the most comfortable. Comfort but make it chic.
I'm in the middle and find they fit a 6-8, albeit a little tight. You can size up if you need more room in the waist, but overall I'd say it's a true to size fit. Find them here!
(PS: The main difference between these and the Dragonfit PANTS are the Pockets, waist, and leg. In the dragon fit, the legs taper like a traditional Jogger and the Pockets are wider and the waist is smooth. In this one pair, the legs are straight, the waistband is Drawstring and the Pockets are more hidden. Super similar fabric and fit.)
I just realized my bag is called a 'Traveler Tote' and my pants are travel pants. I think my shopping habits are trying to tell me that I want to travel. In fact, *if* I was traveling, this would be my airport outfit. This bag can hold everything and is also lightweight. I just received it this weekend and I can tell that we are going to be good friends this year. You can find it here.
Speaking of travel, are you dreaming of vacations like me? I'm so ready to travel again, but I'm not sure about our timeline. And you? What is the first place you want to go when we travel again? I would love to go to the beach this year, doesn't that sound good? I'm getting phantom whiffs of pina coladas and ocean breezes as we speak.