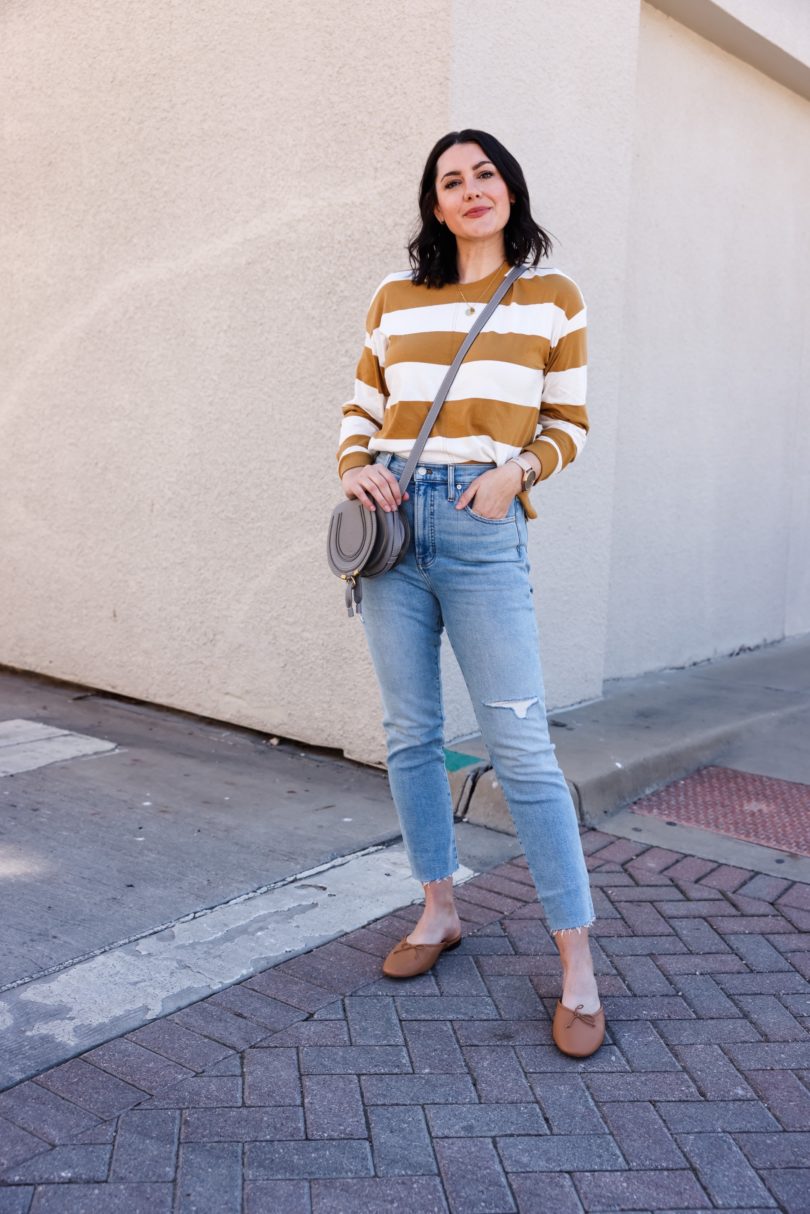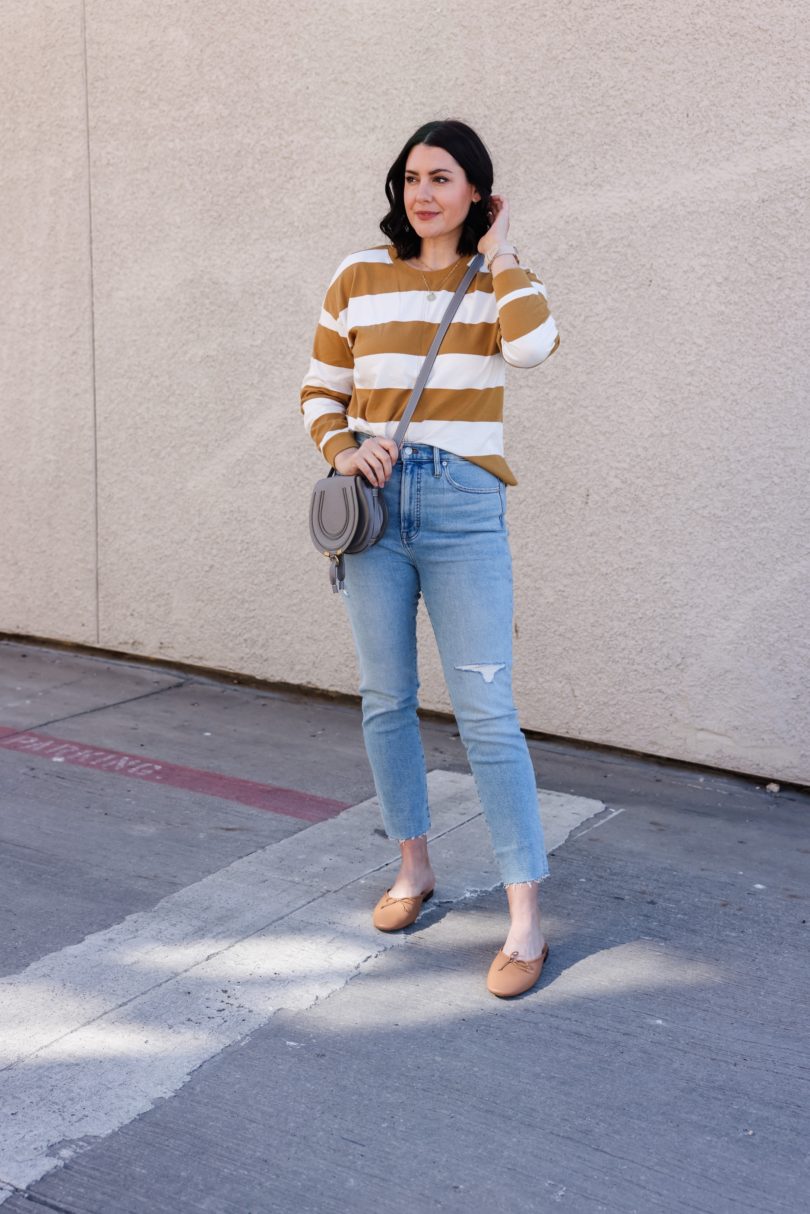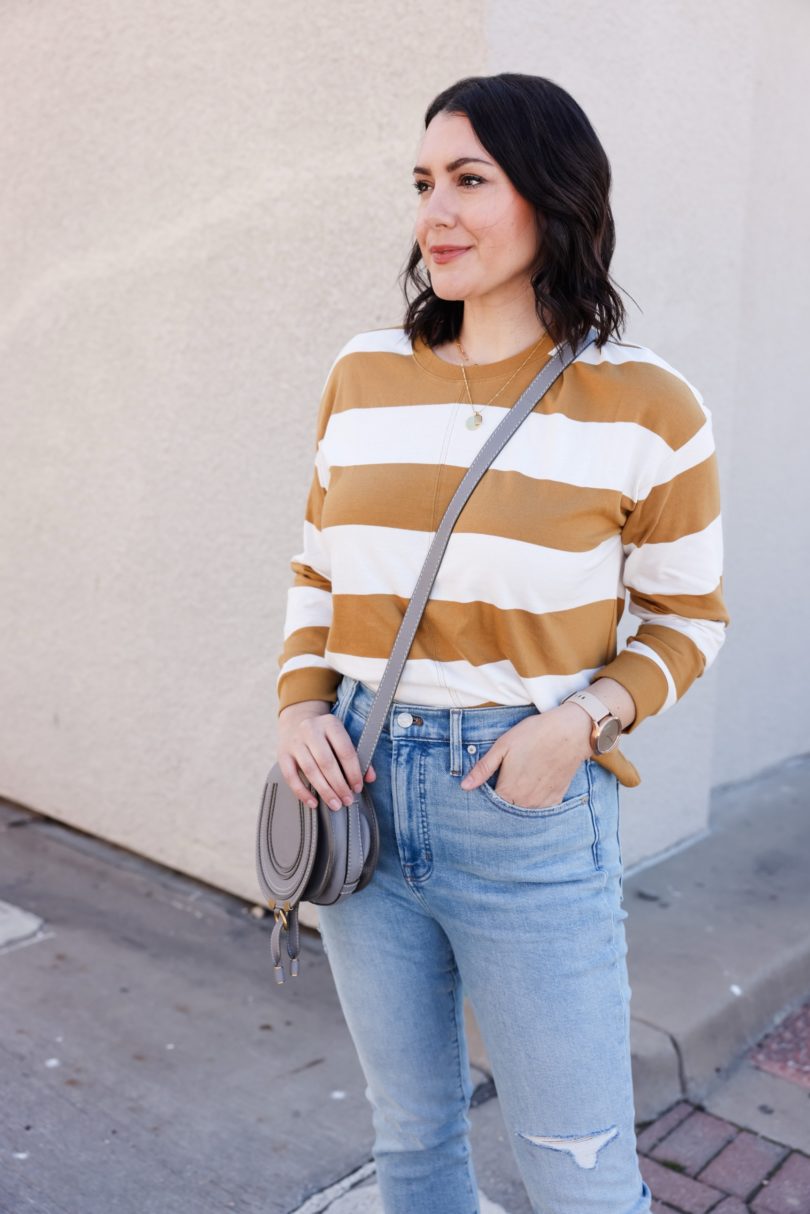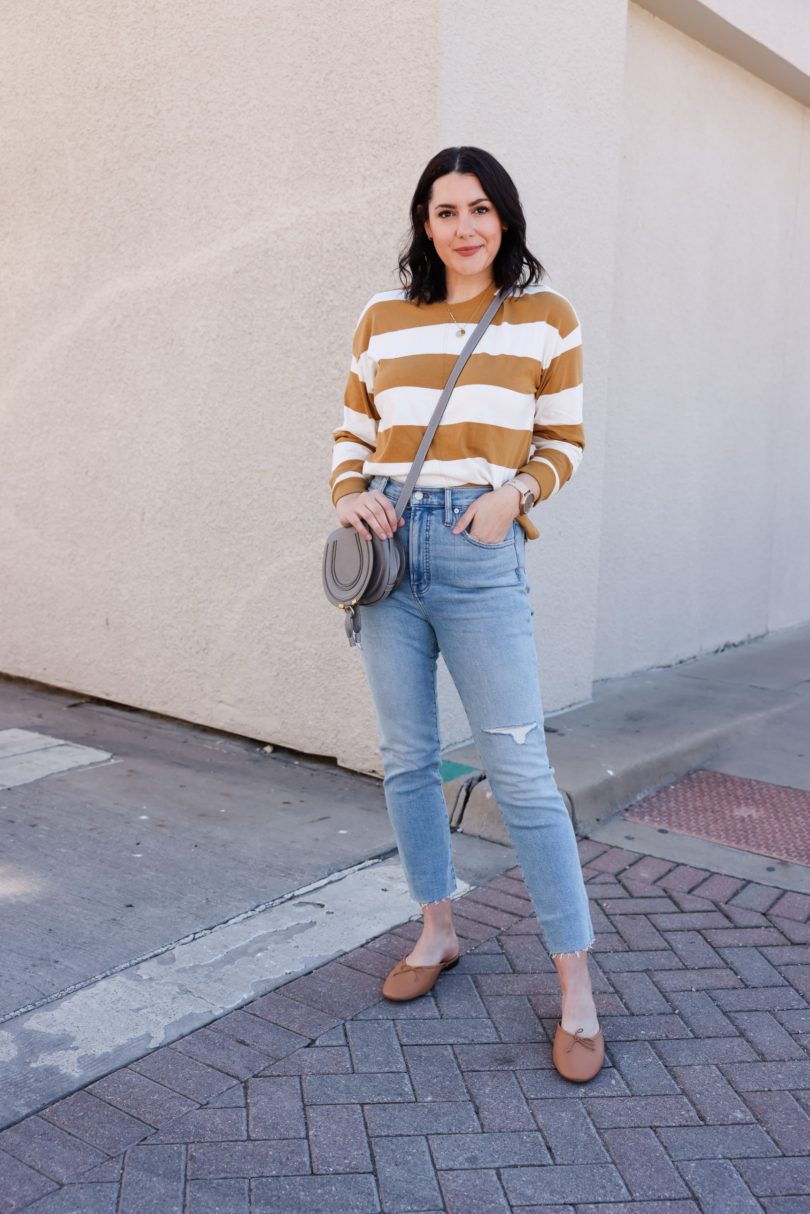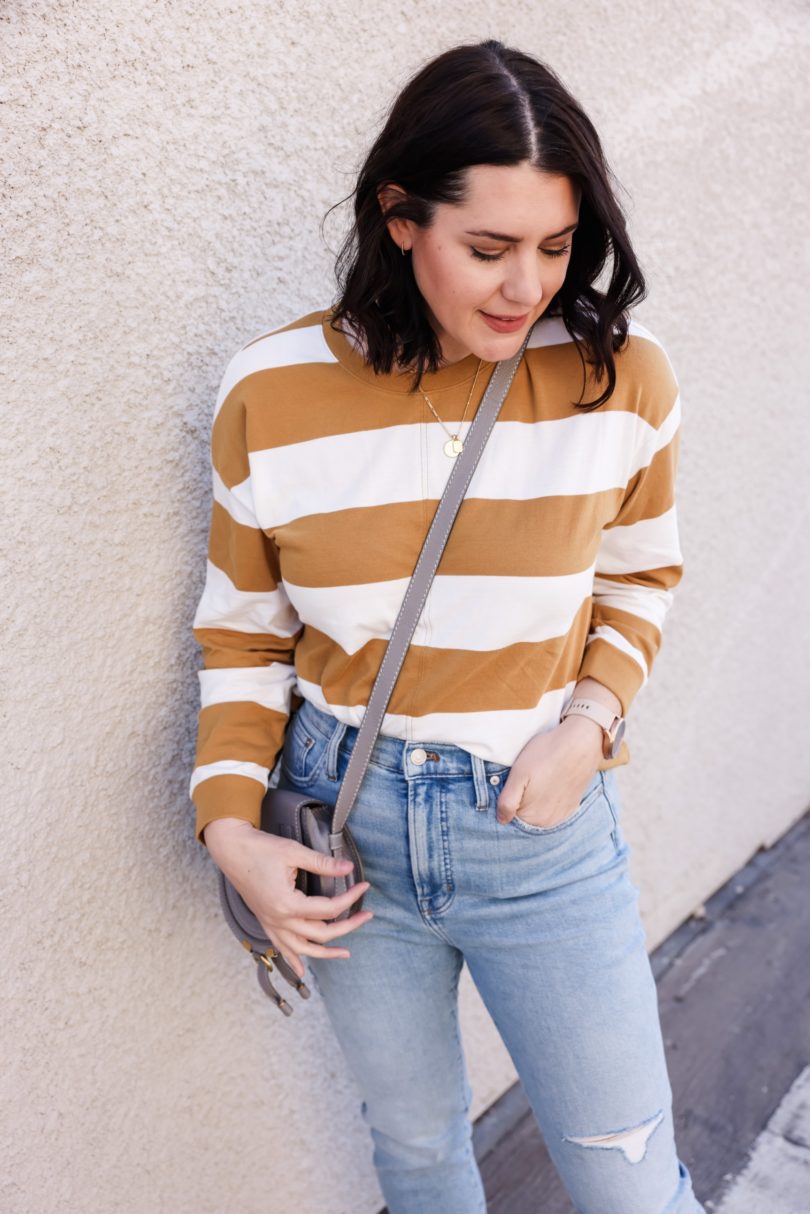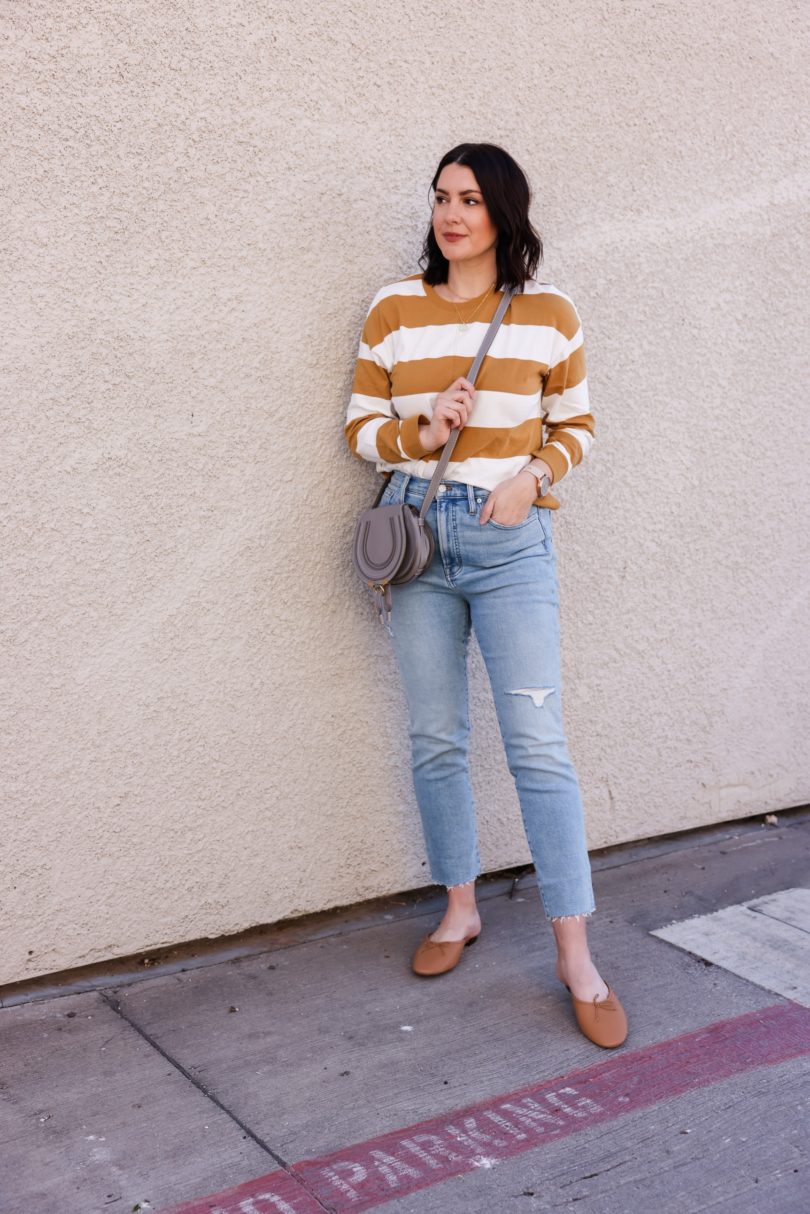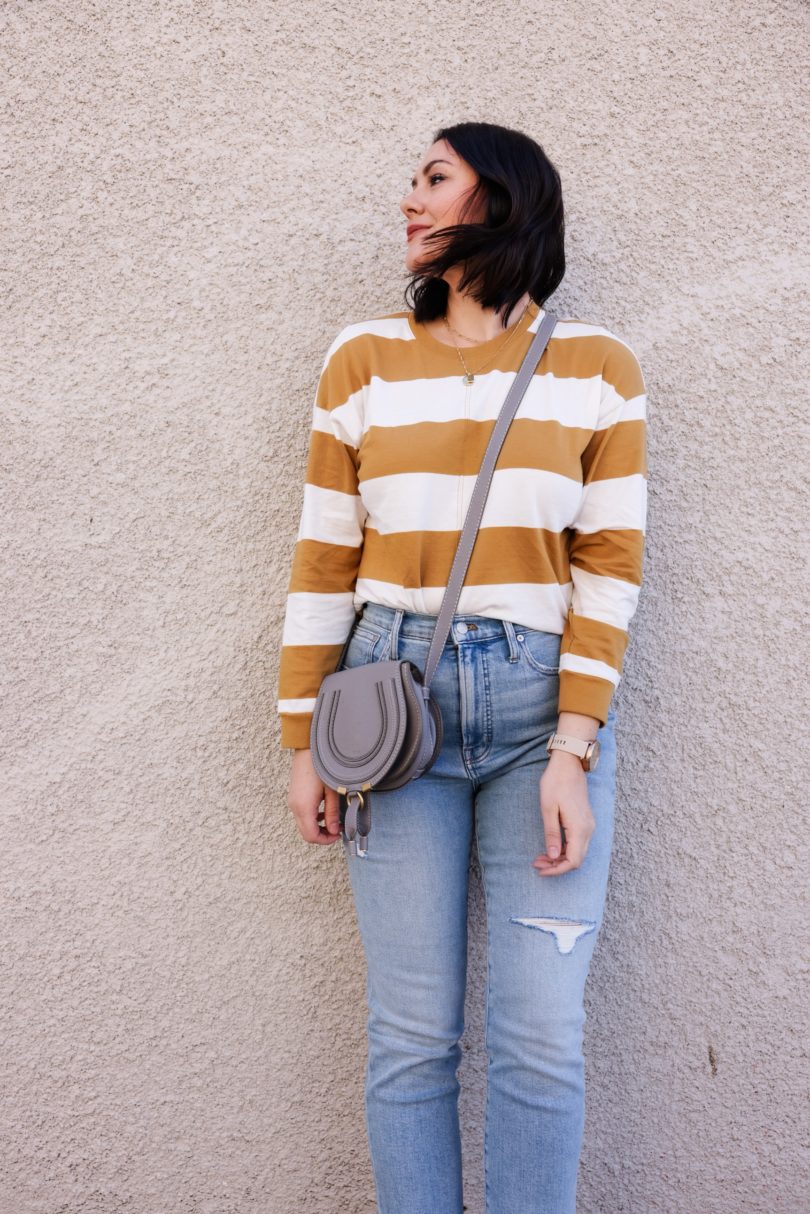 I don't know why, but my brain equates stripes with spring. Are you the same? Does your brain also classify specific styles according to the seasons? Well, for me, a fresh set of stripes is perfect for spring. I've toned down my striped collection over the years to contain only the classic navy/White stripes, but I love quirky striped Tops. This mustard Brown striped TOP fits the bill. Wouldn't it be lovely with a Floral skirt too? It's on my list. And if you've been here for a few years, then you know that I have a total obsession with stripes and flowers. It's my business card.
This Shirt is from Madewell! It's a beautiful spring weight because it's sturdier, probably not the word they'd use to describe I, but it's accurate, and it's a relaxed fit. I'm in the middle and like this fit/size, but it works out generously. If you want a tighter fit, you can easily size down! Find this TOP here.
This pair of Jeans also screams spring to me. Light and worn, casual and comfortable: everything I want in a pair of Jeans. They are very stretchy and run a little big so you can downsize one too! I'm at 28 here. You can find them here.
Have you noticed lately that I've been living in flats and sneakers? I don't know when I'm going to make my return to heels. I'm sure I will one day, but for now I'm happy with the flats. They are so easy to put on and I love all the options this spring. I felt like last spring, shoe styles and spring trends were discontinued and we were all seriously considering Crocs as well. This year feels like a breath of fresh air with the influx of flat styles. I love this pair from Madewell – comfortable, easy to wear and they don't slip off while you walk. You can find them here!