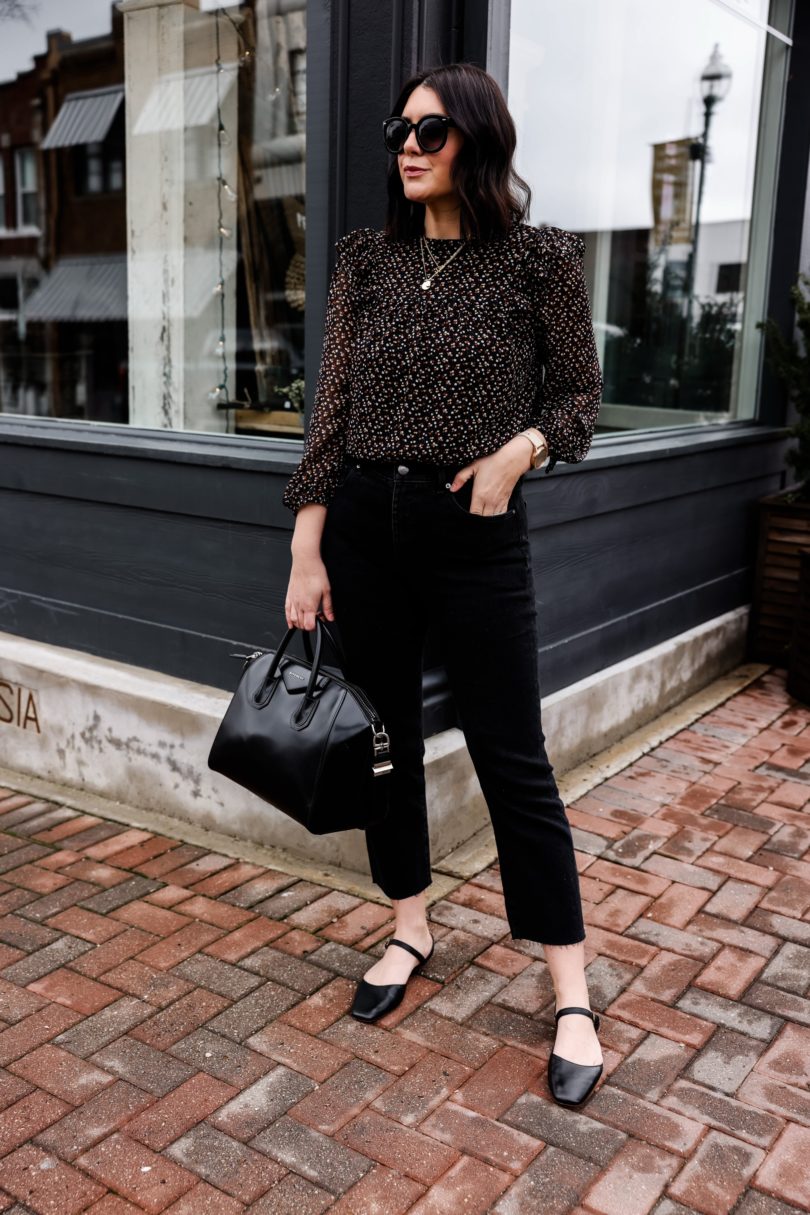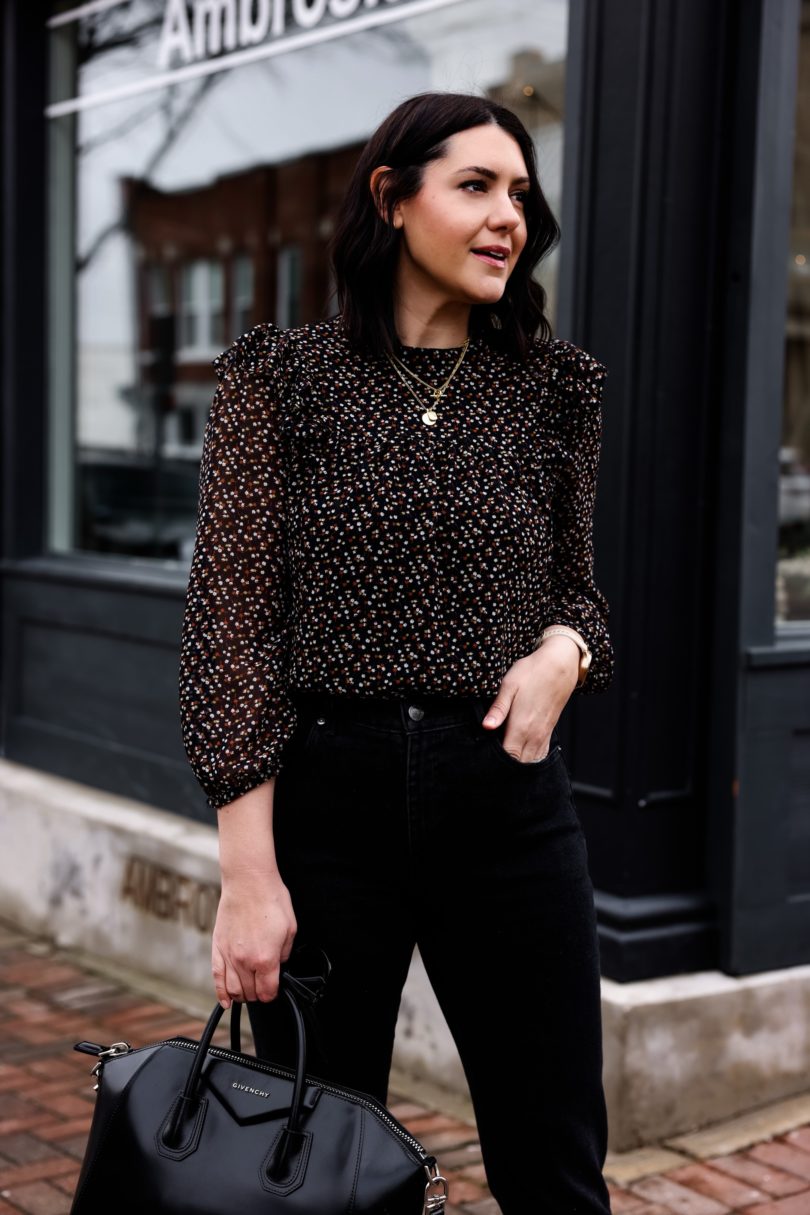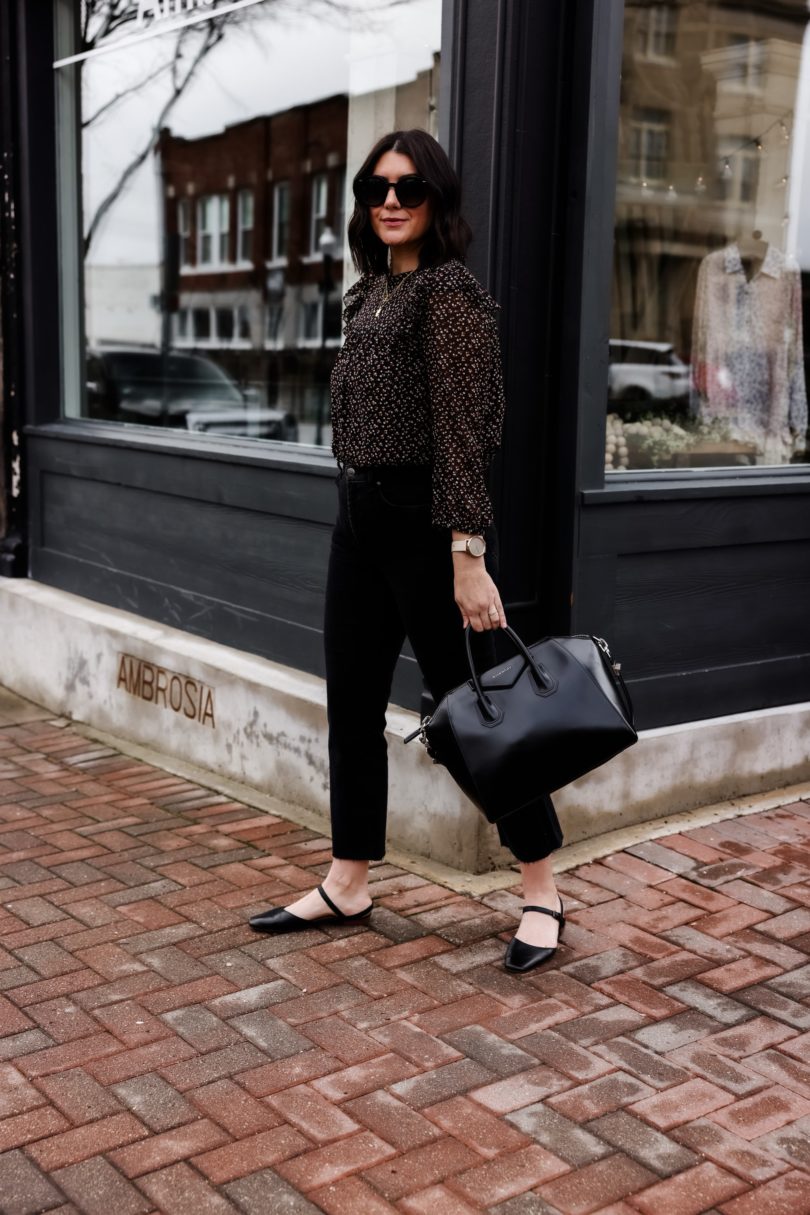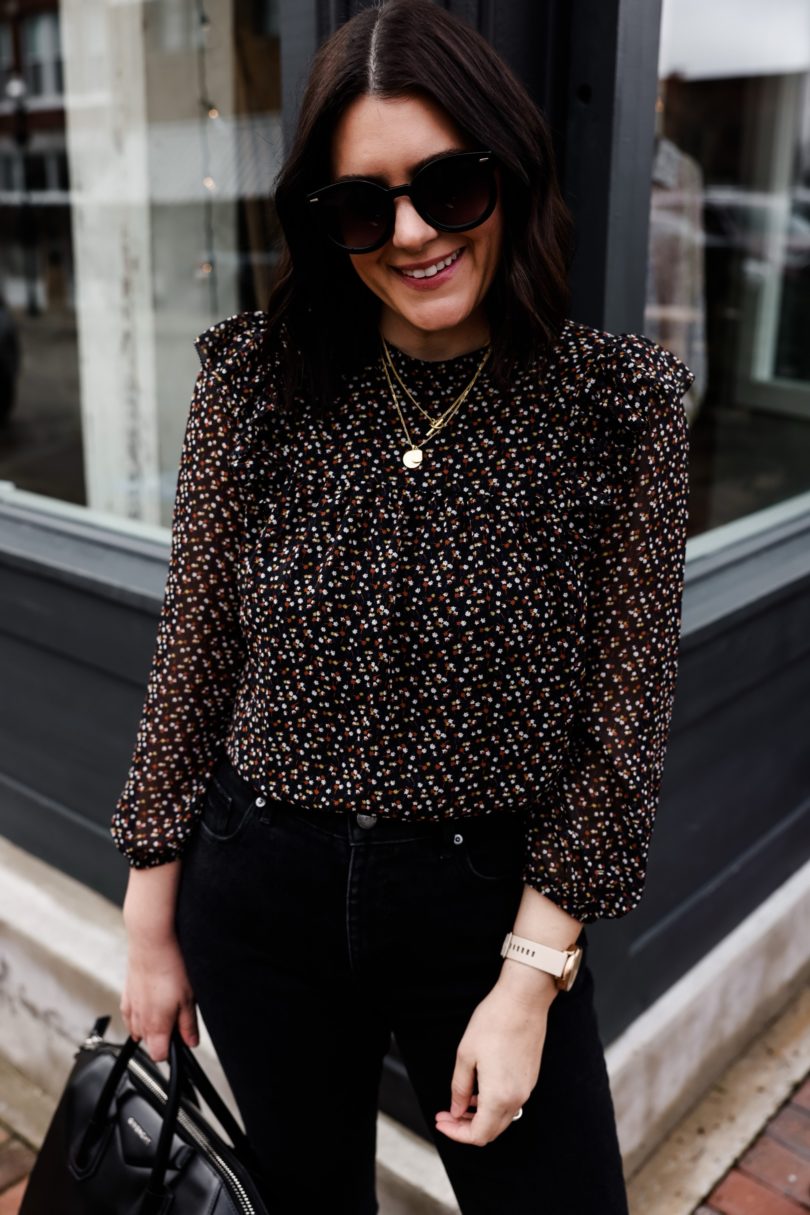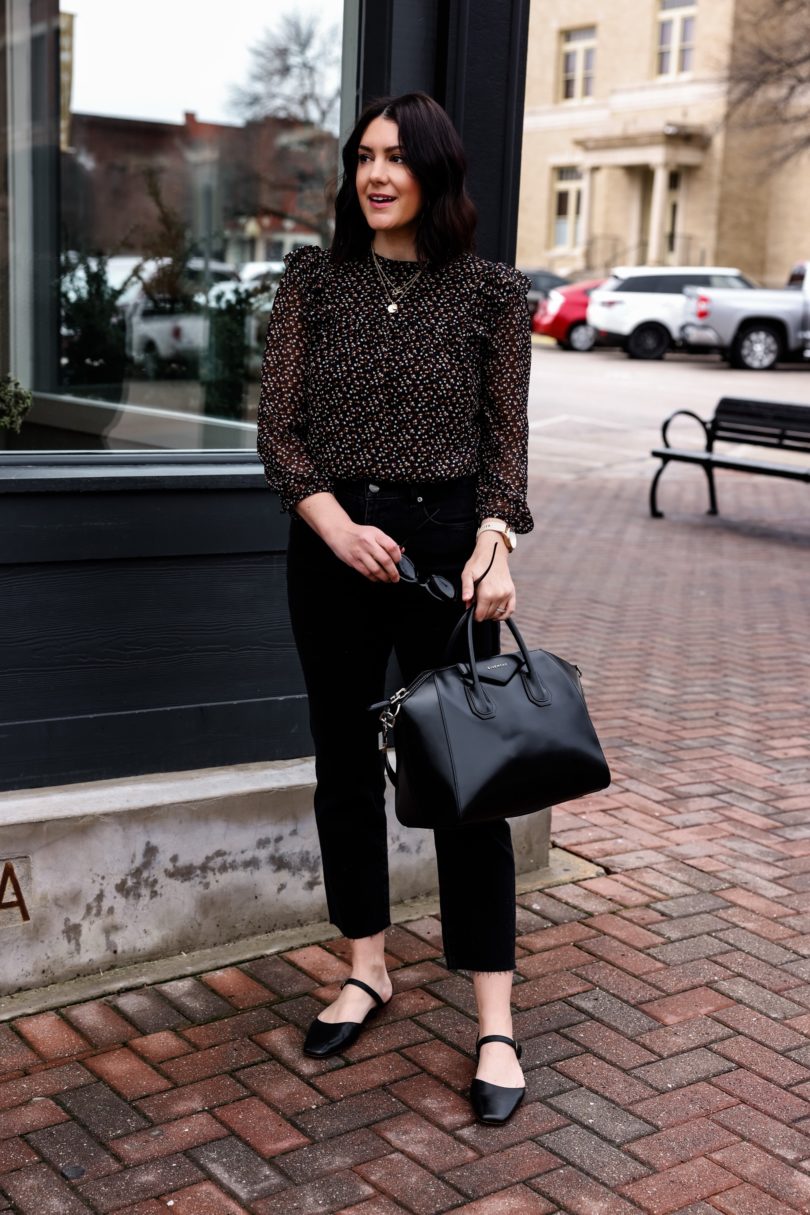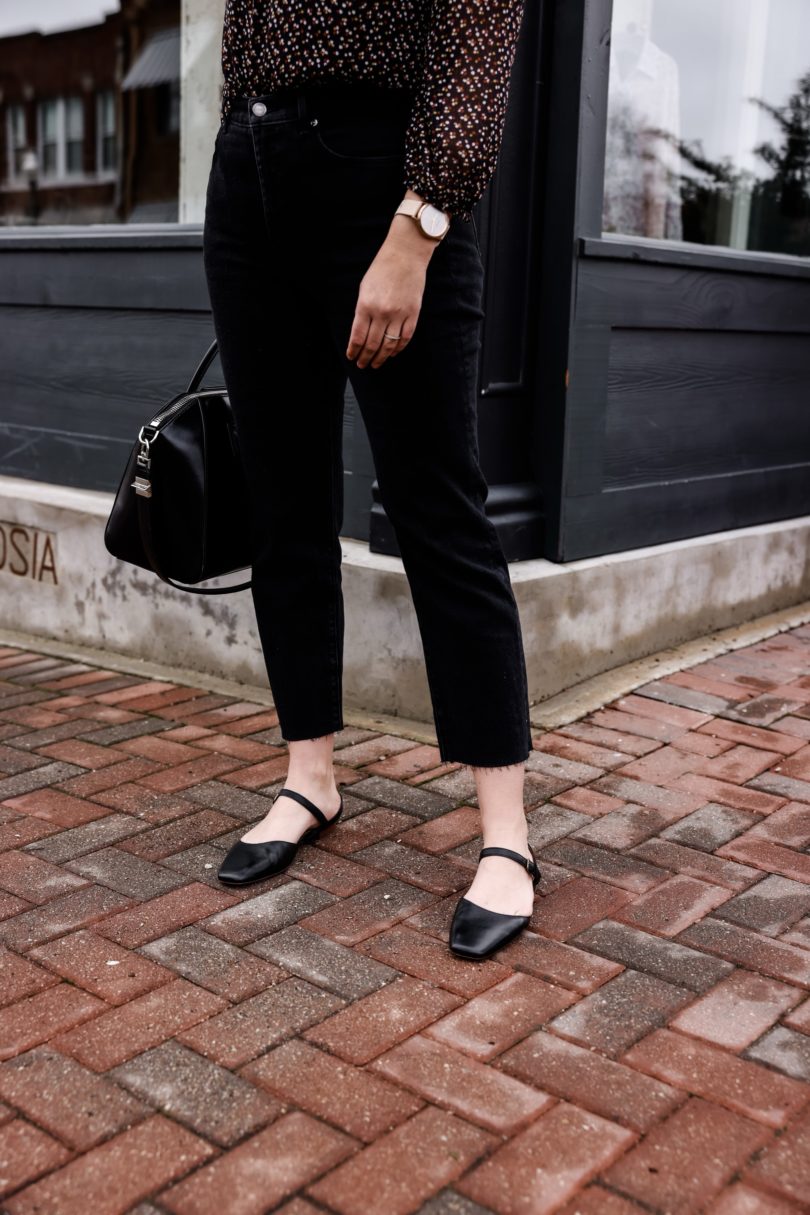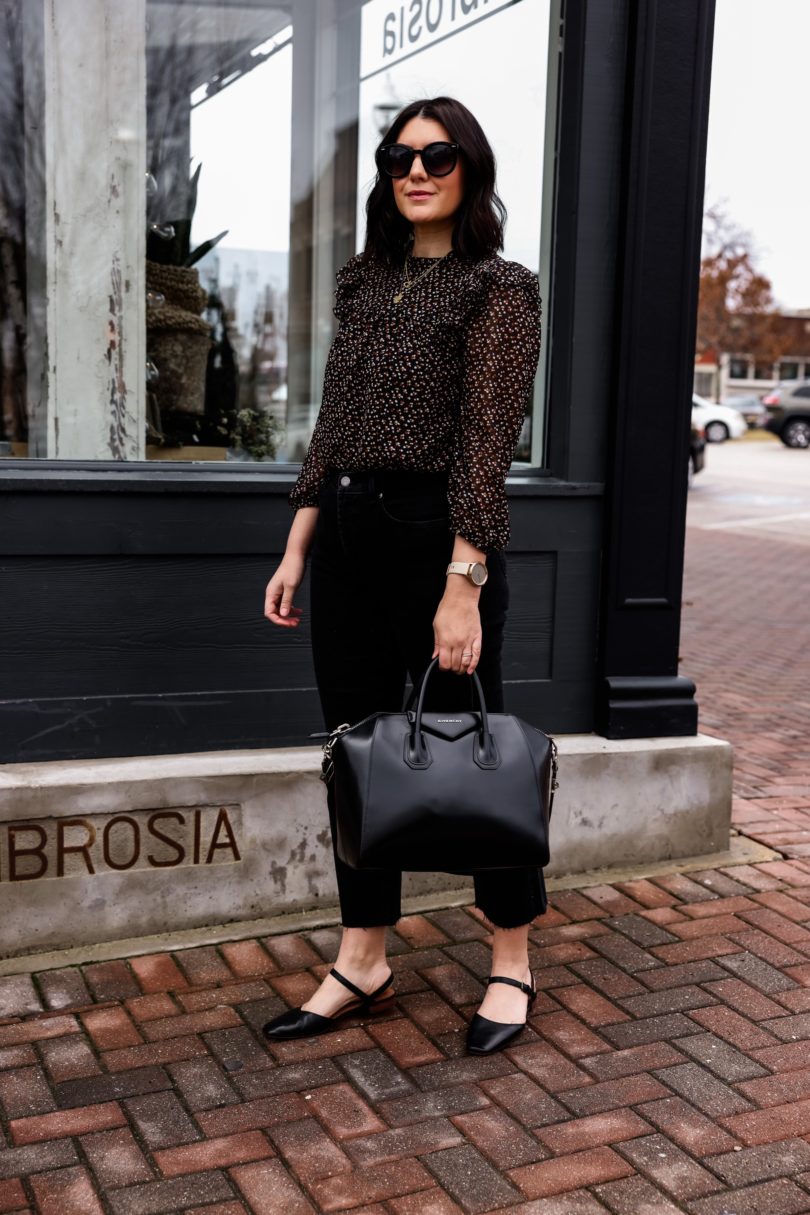 Sometimes I forget that flowers don't always have to be bright and sweet; they can also be dark and moody. I initially paiRed (and shot!) this TOP with a lighter Denim, but I didn't love the outfit. So we reshot it in Black Denim and it felt exactly right. Don't you just love it when you find a perfect match in your closet? As if they were made for each other. I feel like this Floral TOP was made for dark denim, it's the perfect balance of moody and feminine. You can find this Madewell top here!
I have bought quite a few flats lately. Have you noticed any changes in your footwear since last year? Lately I'm all sneakers and flats. Will I go back to heels? Only time will tell, my friends. I love fancy flats like this and I love the Mary Jane trend right now. This is a reversal trend that I can get behind. This pair is also from Madewell – great fit and such a cute style! They are also comfortable! Find them here.
Oh yeah! This is that pair of Loft Jeans that I was talking about here. I love you so much. The cutest, most flattering fit. Find them here.
What are you doing this weekend? We are having some updates to the house starting this Saturday: putting up hardwood floors in our sunroom and bedroom. It's been our plan for 5 years and I'm so excited! Our rug is pretty gross and I'm very ready to get it out of here. I'm going to start sharing startup updates here as well, so I'll be sharing the progress with you all soon! I hope you have a happy weekend.
(PS: Madewell tries to come to my IG on Sunday!)